MASK Blog - The Journey of "Show Me Love" Chapter 6: The Tape and the Laugh!
When I get something in my head then it HAS to happen. And in the case of "Show Me Love" - I was insisting we have the sound of a cassette tape being inserted and then played.  I think I needed to hear it on this record for nostalgia reasons... 
To make it happen I blanket messaged everyone I knew to dig out their old tape decks. I then spent days trying to get these old tape deck's working and what then felt like an age in setting up microphones to record it the whole process. 
All this only to not find anything useable, so we ended up using a sample from YouTube that I played through my phone into the microphone… This is very typical MASK Fashion! 
I even came up with the idea of making a personal tape that I will keep forever as my memento of this song. Amy Montgomery who also sang on the record helped me with the design.  How cool right?!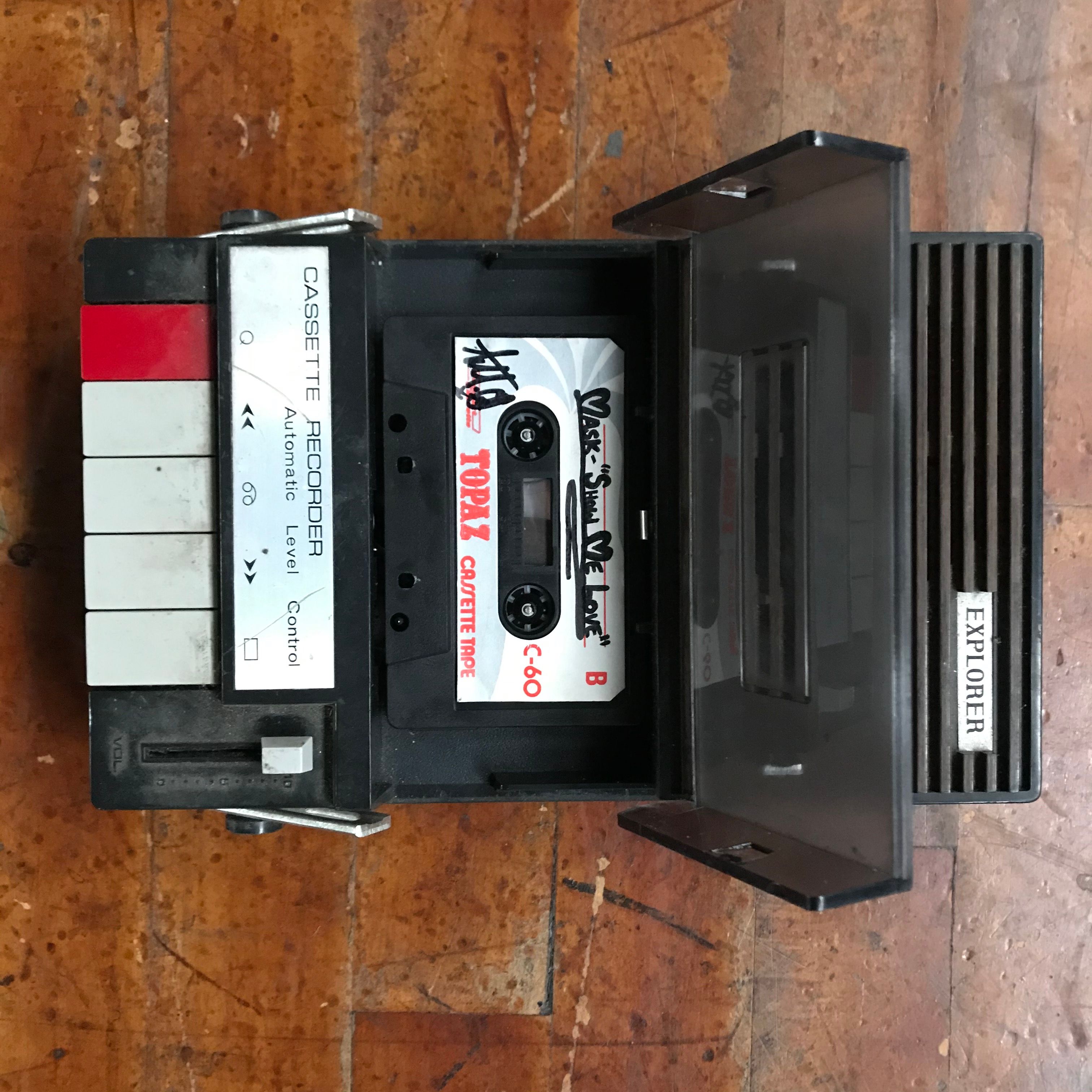 You can hear a sneaky little laugh from our producer Michael at the very end of the song and that is because I'm screaming at the top of my lungs "I need to feel the good love!!" about 30 inches from his face on the song outro... 
We left it in because we refuse to take this recording malarky too serious! 
That is all for blogs on Show Me Love folks - lookout for our "live at home" version out soon!  In the meantime, check out the track on Spotify, iTunes or YouTube. 
Peace and (Show Me) Love, H